Sundecks Is Start to Finish: We Offer Complete Design Services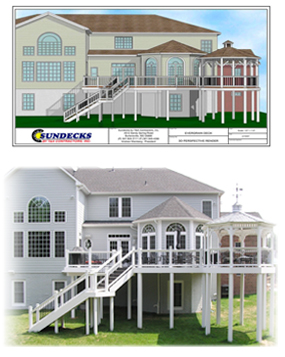 Sundecks by T & A Contractors, Inc. has
a full in-house design team to help you
visualize your ideas for your outdoor escape!
We provide one-on-one service with a
qualified and experienced professional, who
will lead you step by step through the design
process. We begin with personalized meetings
to discuss expectations and priorities and will
then complete a conceptual landscape study,
a comprehensive hardscape and landscape
evaluation and 3-D Auto Cad renderings of
the final design. The designs can include a
variety of options to help you visualize just
the right design for your needs and lifestyle.
Our comprehensive professional design is
inclusive of hardscape and softscape and
evaluation of site requirements for our
residential and commercial clients.
See your ideas come to life! Call Sundecks by T & A Contractors, Inc., today to set up a meeting with one of our design professionals
at 1-800-783-4SUN (4786).


Home | About Sundecks | Residential | Home Builder | Commercial
Landscape Division | Design Services | Photo Gallery | Site Map | Contact Us